LIVERPOOL TATTOO CONVENTION
Pheww, What a week! Some of our BKT crew and the amazing Mandy from our sister studio Loaded Forty Four have just got back from this years Liverpool Tattoo Convention! here they are looking ready for a cracking weekend!
(from left to right: Hannah, Hayley, Mandy and Alex)
Hannah smashed out so many awesome tattoos at Liverpool this year (Mostly Harry Potter themed!), Here is a small selection of them! First up we have this super cool Death Eater tattoo, (It's even in the right place!) How cool is this!, A must have for any self respecting dark witch or wizard! Next is this cute flowery mandala design! a classic! and last but definitely not least is this amazing night time mountain scene! Such a cool little design!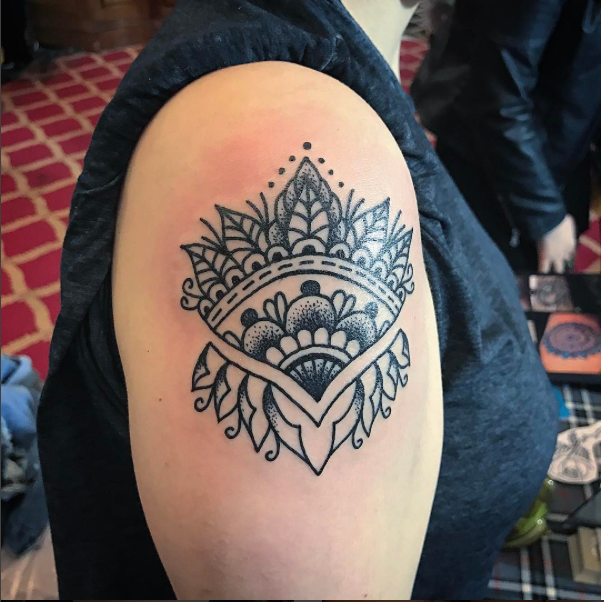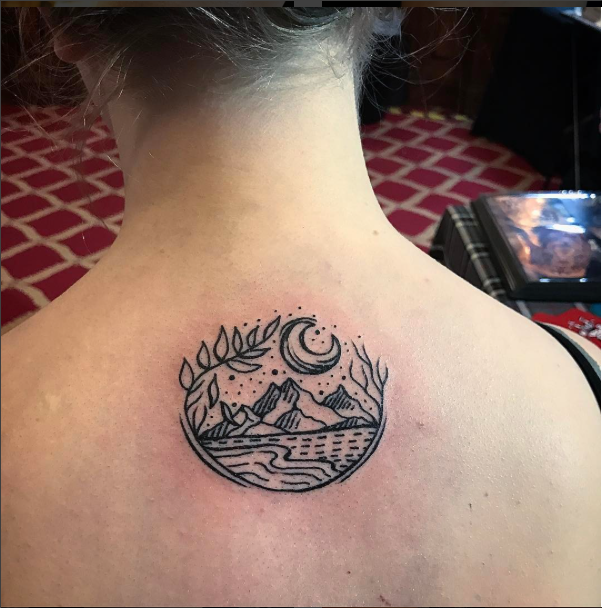 Alex also smashed working his first ever convention! here are some examples of what he got up too! first up is this amazing dot work rose! Roses are such a timeless classic and this is no exception! next up is this cute Skull/Cat design Alex affectionately calls "Spoopy Cat" He has had this design drawn for a while and is super happy he got to tattoo it! and lastly just to mix it up a little here is a Graveyard/Ghost design he did just before he left for Liverpool! How cool is this!!
Val our resident Disney princess is back now after having a little time off to see family, here is a cute little Gus from Cinderella she did as part of an ongoing Disney leg sleeve! how cute is this! and as a special treat here is a awesome cross stitch she has been working on in her free time! For any cross stitch requests send Val a message!
Cover up king Danny has been up to his old tricks again not taking photos of his work! (Can't blame him though he is always busy!) so instead here is some flash that he would love to do! Great prices for the pieces that are still available! get in touch with us too book!
And lastly a bit of news for you all, Sadly Dainty is no longer working with us at BKT, we wish him the best and hope he comes back for a guest spot soon!
And that's that! Another week down!
Thanks for looking!
Much love
BKT Crew x